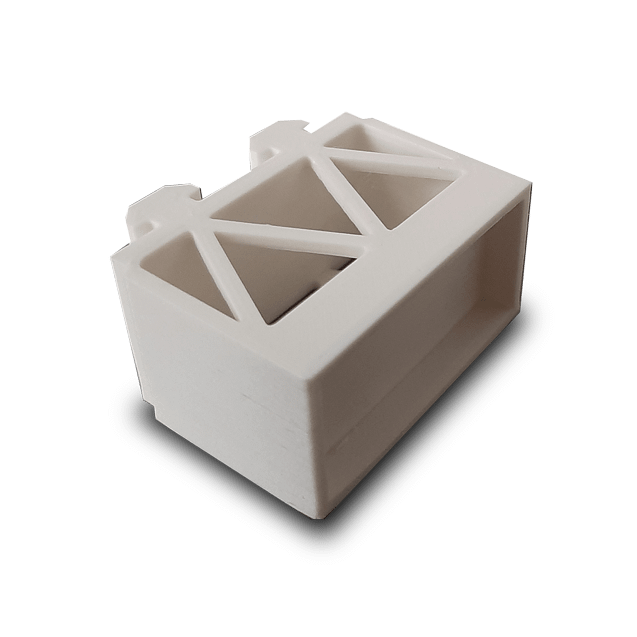 Professional 3D Printing Service
3D Printing
Prototyping
Modeling
Post Processing
Quality Assurance
Reasonable Price
Advanced Technology
Guaranteed Satisfaction
HIGH
Layer height is 0.12mm High resolution, Smoother surface quality, High details .
STANDARD
Layer height is 0.2mm Best option for most applications
LOW
Layer height is 0.28mm Fast, Low cost and perfect for testing prototypes
Our
 Experience 

in Numbers,
Upload your 3D model, Select Material, Color and Quality
We will Contact you with Quotation (Email & WhatsApp)
Get your parts delivered to your Doorstep or Collect from Store
Don't know what
to
Print ?
Thingiverse is a great site for finding free models. Find what fits perfectly for your need and paste the link in the quotation request.
Frequently asked
questions
Mainly the Prices are based on material cost and the print time.
LOW Quality PLA 20Rs per gram
STANDARD Quality PLA 25Rs per gram
HIGH Quality PLA 30Rs per gram
What are the Delivery Charges ?
We deliver 3d printed objects to any part of Sri Lanka. We use Fast, Reliable Courirer Services.
We Provide Free Delivery for order above 5000 Rs
We charge 550 Rs for Regular Orders.
How do I recive the Quotation ?
Quotations are sent to the E-mail & WhatsApp number which You Provided.
Once You are Okay with the Quotation. You can,
Cash Deposit or Online Transfer the Required Amount to the Bank Account we Provide.
How long does it Take to the Process ?
Usually you will recieve the Quotation within 24 Hrs max.
Once the Payment Confirm, For the Printing it will take 1-2 Days.
How long does it Take to Deliver ?
It will take 1-2 Days to receive the objects after print completion.
Do I need to Pay First If I'm going to Collect parts from the Store ?
Yes you have to Pay first.
I need to Design some parts & Print them ?
If you have a rough sketch of the model, You can upload it to the file upload section. Then we will contact you with a Quotation. Else contact us.
You can Reach us by following methods,
E-mail - 3d@nmwrobotics.com
Mobile(WhatsApp) : 0712547941
Facebook, Instagram - NMW robotics